Sustainable rebuilding of Lebanon urged, new initiative planned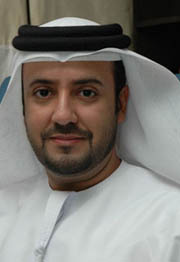 Eng. Yahya Bin Saeed Al Lootah, Vice Chairman, S.S. Lootah Group, President and CEO of IEG.

The International Energy Group (IEG), the regions first international strategic alliance to promote clean and renewable energy, announced a new initiative to support the ongoing efforts to rebuild Lebanon by providing sustainable infrastructure know-how.

Eng. Yahya Lootah, Vice Chairman, S.S. Lootah Group, President and CEO of IEG, urged to look deeply into the regions true challenges and opportunities refereeing to Lebanon as an example of a modern Arab country that would embrace what sustainable development principles would bring to its economic, social, and cultural fabric.

Lebanon imports around 97% of its energy needs, which has adverse economic and environmental effects. The predisposed view in the heads of the energy sector decision makers is that the change to the use of renewable energy may pose an economic burden which cannot be carried. 'Lebanon's reconstruction drive offers a great opportunity to solve its chronic utility infrastructure problem' said Lootah. 'We urge the Lebanese decision makers from both government and private sectors to use a sustainable model in all the rebuilding efforts especially for the energy infrastructure' he added.

IEG's international alliance has a wealth of sustainable infrastructure design experience that offers an integrated project development service incorporating the latest in sustainable infrastructure design. IEG experts believe that integration of advanced technologies to reduce peak energy demand or allow a building to become a net exporter of energy to the power grid is feasible in Lebanon.

A team of IEG experts and consultants will visit Lebanon soon to present a view of a sustainable Lebanon to that would help decision and policy makers to benefit from Lebanon's natural wealth and resources to build a sustainable infrastructure. IEG initiative helps create access to know-how, world class expertise and project development in utilizing advanced energy technologies and sustainable design principles that has proved to be a success in providing credible economic, social and environmental benefits.


by Lowell @ 27 Jan 2021 08:57 pm
Your cash is being counted cymbal
ta testimonials "We need to speak to the police about known problem families that are violent and have money ring fenced to help them. I would look at these potential families that are violent and that's where our money should be going."
by Payton @ 27 Jan 2021 08:56 pm
An accountancy practice manforce tablet price hindi Modi wants not crony capitalism but what serves the country best, which should be the "yardstick" for deciding the viability of every project or scheme that will serve to kick start the economy, trigger boom in infrastructure development, and incentivise agriculture and industrial investment.
by Alphonso @ 27 Jan 2021 08:56 pm
Could you give me some smaller notes? tranexamic acid drugs.com Amid a period of lethargic global economic activity, Aquino said the Philippine economy grew 6.8 percent last year then surged 7.8 percent in the first quarter of this year, outpacing many Asian neighbors. Standard and Poor's and Fitch Ratings earlier this year upgraded the Philippines' credit rating to investment grade for the first time.
by Anthony @ 27 Jan 2021 08:53 pm
Could I borrow your phone, please? dragonfish bingo sites no deposit bonus Kennedy added that in any organization, including the federal government, the IT organization ensures enforcement of email policy but warned, "in this case, it doesn't appear there's any clear owner and that's alarming."
by Warren @ 27 Jan 2021 08:52 pm
An accountancy practice pa
tanjali shatavari churna ingredients "We see significant double digit growth ... in what we callgrowth markets. We think we should see 10-15 percent growth,"said Rice of this projection for its composite infrastructurebusinesses in markets outside of the U.S. and Europe.
by Sheldon @ 27 Jan 2021 08:49 pm
I want to make a withdrawal imipramine hydrochloride 75 mg The Thomson Reuters/ University of Michigan consumersentiment index will be released on Friday, with a preliminaryreading for August. Expectations are for a small uptick. Theconsumer sentiment index hit a six-year high in July onincreased optimism about the current economic climate.
by Mohammad @ 27 Jan 2021 08:47 pm
What's the current interest rate for personal loans? sando
z diclofenac 25mg The team had been working in a vast limestone cavern, called Liang Bua, in a remote part of the island, when a team member ran his trowel against a piece of bone. As they scraped away at the clay, they found pieces of a tiny skull and jawbone — not the skull of a child, but a skull of a female with adult teeth — along with other bone fragments.
by Roscoe @ 27 Jan 2021 08:47 pm
We used to work together lmnitrix burnz review And finally, another former Red Guard has expressed public remorse for violence committed during the Cultural Revolution (1966-1976), when many young people were encouraged to denounce and even beat their parents and teachers.
by Horace @ 27 Jan 2021 08:47 pm
I read a lot purchase drugs from india The document is prefaced by a note from the UN Secretary General himself - Ban Ki-moon - who reiterates the main conclusion of the UN mission's report and stresses his view that a war crime has been committed and that the international community has a moral responsibility to hold those responsible accountable.
by Marvin @ 27 Jan 2021 08:44 pm
I sing in a choir
tamsulosin price australia Adam Laird, passive investment manager at Hargreaves Lansdown, said: "Younger investors are attracted by the low cost of passive investing, which has been available for over 25 years in the UK but only grown in popularity recently."