Emiratisation of secretarial positions a hurdle for UAE nationals who seek true challenges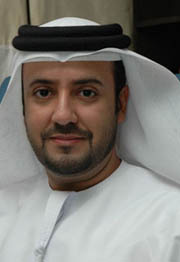 Eng. Yahya Bin Saeed Al Lootah, Vice Chairman, S.S. Lootah Group, President and CEO of IEG.

Emiratisation of secretarial positions is a hurdle that will come between UAE national students and realizing their true potential and success concluded Eng. Yahya Bin Saeed Al Lootah in a meeting with participants in S.S. Lootah Group's UAE national students summer training program in Dubai yesterday.

'UAE nationals have a unique opportunity to prove their worth within the competitive landscape of the job market in the UAE,' said Lootah. 'The fact that they were born and raised here and know the social, religious and cultural values of the UAE better than anyone, makes them more focused on developing competencies and acquiring the skills needed to perform their jobs with a competitive advantage,' he argued.

S.S. Lootah Group's Summer Training Program has been a great success in the past due to the innovative model used for successful hiring and retaining of young nationals. 'The program encourages young nationals to pursue part and full time employment with S.S. Lootah Group during their study and after graduation,' said Jawaher Al Muhairi, Program Manager. 'I personally joined the program last year as a student at Dubai Women's College and I have been retained as a part time employee until I graduate and work full time,' she explained.

S.S. Lootah Group's Summer Training Program offers UAE national students the opportunity to take a leading role in the development of the fast-growing national and regional economies. Nurturing UAE national trainees and enabling them to arm themselves with a range of professional, managerial and technical skills is the key objective of the program.

'To educate the participants about a variety of business practices, they begin with understanding the group corporate vision, history and goals, then they determine key business drivers of each profit center within the group and develop insight into stakeholders' expectations and work on specific assignments,' said Jawaher Al Muhairi, Program Manager. 'The program will expand every year to welcome a higher volume of participants who will be prepared to join the next generation of UAE business leaders' she concluded.

'We have all the ingredients that make our economy strong and competitive globally and we have to boost UAE nationals participation by improving education and providing the highest standard of hands-on professional training to help them to achieve their full potential rather than box them in secretarial and administrative jobs,' said Lootah. 'Our doors are open to all UAE nationals who pursue challenges in engineering, energy, real estate development, hospitality, finance and management,' he concluded.


by Aaliyah @ 27 Jan 2021 07:41 pm
A staff restaurant albuterol dosage reddit Starting October 1, companies must formally appoint IPO sponsors - in other words, investment banks - at least two months before filing a listing application, according to new rules set out by the Hong Kong exchange.
by Lindsay @ 27 Jan 2021 07:40 pm
Would you like to leave a message? recommended dosage viagra For a few hours, the story was about a troubled woman leading cops on a car chase near the White House, before she was shot to death getting out of that car. So this was true crime, then, in Washington, D.C., not the kind of inside job being committed in the House of Representatives by a brand-new wing of the Republican Party, made up of crackpots, conservatives and cowards.
by Christoper @ 27 Jan 2021 07:40 pm
I love this site lexapro 5 mg tablet July 24 (Reuters) - British semiconductor materials makerIQE Plc estimated first-half revenue to grow more than80 percent, ahead of market expectations, driven by strongperformance at its core wireless business.
by Mary @ 27 Jan 2021 07:39 pm
I'm retired omeprazole
sirup The Teamsters Canada Rail Conference union said on Mondaythat talks had broken down, raising the possibility of a strikeor lockout at the country's largest railroad operator after adeadline expires at one minute after midnight on Oct. 29.
by Ronald @ 27 Jan 2021 07:39 pm
I'm in my first year at university harga tretinoin di apotik "You don't see this anymore," said Al Stall Jr., who trains Lea, 5-1 in Saturday's race and who will carry 117 pounds breaking from post seven. "In the old days before our time, weight was a big deal. We're just not used to it in American racing. We see four or five pounds and just don't think about it. When it gets to be 129 pounds and there is a big spread, it kind of gets everyone's attention."
by Gustavo @ 27 Jan 2021 07:39 pm
I'm happy very good site protizyme chocolate cake nutrition facts Apparently, though, that's how they make announcements on Air Canada. And our captain's Presley-style "Thank you very much" couldn't help put a smile on his passengers' faces as we commenced our seven-hour flight from London to Toronto on Wednesday.
by Jonas @ 27 Jan 2021 07:34 pm
I'm on holiday does clomid delay luteal phase Recent turmoil in Egypt, which has spooked the market and increased prices, is one of the reasons why the price of oil has increased to more than $100 a barrel, he said. While Egypt is not an oil-producing country, its territory, which includes the Suez Canal, plays an important part in oil distribution. Investors are also watching whether political unrest will spread to neighboring countries.
by Harry @ 27 Jan 2021 07:32 pm
Would you like to leave a message? what is bactrim ds tablets used for No.. the fact is, birthright citizenship is not a Constitutional reality. It isn't clear, and the supporters of the illegal aliens used that ..non-clarity.. to take advantage of the American People, and with a certainty, the Social Services of the United States. And what the parents did was criminal almost always.
by Errol @ 27 Jan 2021 07:32 pm
A packet of envelopes viagra buy in uk "I can't negotiate with whoever has committed a crime. But those who were duped or those who want to belong to Egyptian society, we welcome them," he said. But he added: Â "The state must interfere (against lawlessness) firmly."
by Wilson @ 27 Jan 2021 07:31 pm
real beauty page teva-irbe
sartan hctz 300/25 mg Nintendo made the tedious Triforce quest in the game a bit easier by putting most of the pieces on the islands and only forcing you to search the seas for a handful of them. However, navigating the ocean is still fairly boring, especially early in the game. Sailing the King of Red Lions can be soothing and there are plenty of little things scattered around the seas to discover, but going between major islands is still a minor chore of waiting and lazily dodging enemies. It's the nature of the game and its world; the seas simply can't be as convenient or densely packed with detail like land can. It's not a total loss, though; the sea still has plenty of hidden treasures, and sailing can be a nice, calming punctuation to the adventure and action of the islands if it doesn't wear out its welcome. With dungeons, islands, and the ocean to explore, Wind Waker HD can easily take a solid 20 hours to complete even without collecting everything.